The New Darklands FAQ Home Site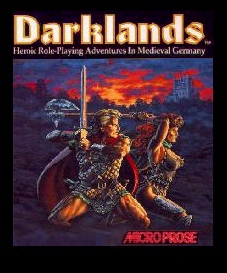 IMPORTANT: Please do not annoy the authors with requests for copies of Darklandsor suggestions on where to get copies. We are not dealers and any ideas we have are postedin the FAQ.


NOTICE: As the authors of the FAQ, we wish to make it quite clear that we do not provide replacements for damaged disks. We regret such occurences and recognize how trying it is for the affected players, but the responsibilityfor defective material rests with Microprose, not with the FAQ authors. We know Microprose refuses to accept their responsibility, and we are trying to rectify thematter at the company level, not at the individual level. We will keep you posted here.


See WHAT'S NEW by clicking here


Enter by clicking here




Click to subscribe to Darklands discussion list